Plan your new trip with maximum reassurance and flexible booking conditions.
Your Keytours Vacations bookings can be postponed and moved without incurring any cancellation fees for upcoming travel.
Updated February 23, 2021
In response to elevated travel restrictions and government advisements, Keytours Vacations has taken some positive steps to give you peace of mind.
Keytours Vacations Trip Reassurance for new bookings through May 31st, 2021
No risk $100 deposit (for land services only)

Flexible Change Options with no amendment fees charged

Airfare and non-refundable hotel conditions apply.

Full payment must be received 30 days prior to departure
For a limited time, we've partnered with Master & Dynamic to offer you a complimentary pair of luxury Hi-Fi noise-canceling headphones or earphones with your booking, up to a $499 value, with new bookings through December 2021!*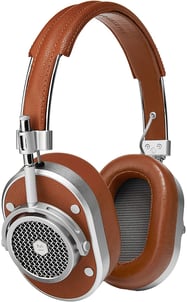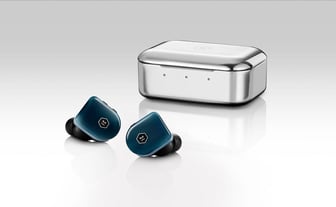 *Receive a complimentary pair of Master & Dynamic headphones or earphones with your new booking through December 31st, 2021.
Minimum $2,500 booking required to receive the MW07 GO model True Wireless Earphones ($199 value); minimum $5,000 booking required to receive the MW07 PLUS model True Wireless noise-canceling Earphones ($299 value); minimum $10,000 booking required to receive the MW65 model Active Noise-Cancelling Wireless Headphones ($499 value). Subject to availability.
Trips including airfares booked through Keytours Vacations
For trips including air tickets which have been issued through Keytours Vacations, the following will apply:
If the airline operates as scheduled, you will be obliged to take the trip as shown on your current ticket.

If you cancel your trip the relevant airline fees will apply. A credit voucher of 110% of monies paid will automatically be issued for the land portion of your trip to use towards an alternative trip with a departure date before 30 September 2022.

If the airline issues a financial refund, the amount received will be paid by Keytours Vacations to the customer. These funds will be transferred at the time they are received from the airline.

If the airline issues a credit voucher this voucher will be sent to the customer by Keytours Vacations.
Important: Please contact Keytours Vacations to rebook your future trip at least 90 days prior to your departure date.
Due to the high volume of inquiries, we are prioritizing those groups with the earliest travel dates. Your patience and understanding are greatly appreciated.
Keytours Vacations aggregates and builds complex itineraries using various online hotel providers, local handpicked hotels and DMCs, airlines, ferry boat lines, and train providers.
Unlike other travel companies that own, manage, and operate services, we are held to our suppliers' cancellations and postponement terms and conditions. We will continue to monitor the situation and will revise our overall approach as deemed necessary.
We are always here to help should you have any questions about a current or future booking and will post updates to this page as necessary if the situation changes. For immediate assistance, please call us at 800-576-1784.
All offers are valid until further notice and may be withdrawn at any time without notice. Policies are subject to change at any time. CST#2039702-40